Blue Nile Refuges in Ethiopia complain of delay in card ration renewal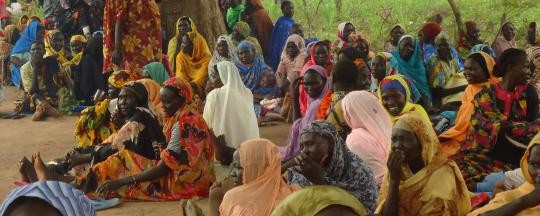 Sudanese refugees living in Tango Refugee Camp in Ethiopia are complaining of food shortages as a result of delays in the renewal of their food ration cards.
Speaking to Radio Tamazuj from the camp, community chief Adam Yasin explained that newcomers to the camp are often prioritised when receiving World Food Program ration cards. This has resulted in some families suffering from a shortage of food.
He added that some refugees who have received their new cards are also waiting on food items to be distributed and says that provision of basic services in the camp is poor.
Tango camp currently accommodates thousands of refugees who fled conflict in Blue Nile State on Sudan's borders with South Sudan and Ethiopia. Fighting between the Sudan Armed Forces and the Sudan People's Liberation Army-North as well as other Sudanese rebel groups began in September last year.