Bidi Bidi refugees protest relocation of food centers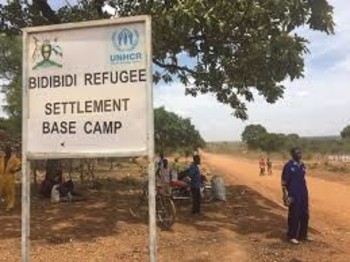 South Sudanese refugees in Bidi Bidi resettlement camp in northern Uganda on Tuesday held peaceful demonstrations to protest delays in food distribution and relocation of food distribution centers.
Speaking to Radio Tamazuj on Wednesday, Viola, one of the refugees said they did not receive food rations for two months.
"We have been having problems with food, they had wanted the people of Ariwa 1 to go and pick their food in Ayibu that is another camp also. That is not an easy thing. If you see the distance is quiet long which is making it hard for people to move there and we cannot afford to pay for transport," she said.
"That is why the community came up with a silent demonstration and it's a peaceful one. They didn't harm anyone," she added.
James Lado, a local chief in the camp told Radio Tamazuj on Wednesday that the organisations providing food aid in the camp have met with community leaders and are working to resolve the standoff.
He confirmed that the refugees have not received food rations for the last two months saying the elderly, sick and physically challenged have been most affected by the relocation of food distribution centres as they can not travel to the centre located 15 kilometers from the camp.
Bidi Bidi refugee camp hosts about than 285,000 South Sudanese refugees who fled war in neighbouring South Sudan.