Basic exams begin in Abyei with high turnout of girls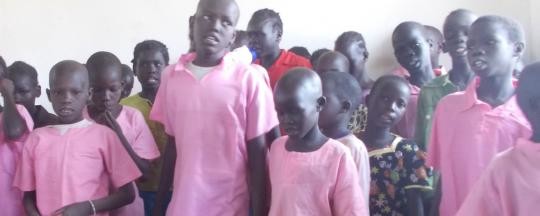 Primary school leaving examinations for the Arabic language kicked off Thursday last week in Agok in southern Abyei with roughly equal participation of boys and girls.
A local official revealed that the number of students who sat for examination were 401 in total with girls numbering 191 and boys 210. This ratio contrasts sharply with that of examinations held two weeks ago in Northern Bahr al-Ghazal, in which the number of girls sitting for basic examinations was reported to be 680 out of 3855 pupils.
The examination was prepared by the Ministry of Education in Abyei to test Arabic language pupils who are to join secondary school. Candidates were brought from five primary schools which are Rum-Amer, Kechnahial, Agok G and Comboni.
Chol Ngor Chol, director general in the Abyei ministry, told Radio Tamazuj that the examinations will only last for five days from 10 to 15 January. He noted that the Abyei authority have arranged printing of the examinations, provided transport to some pupils out of Agok Centre and food materials.
"I hope the students will perform well because we have well trained and trusted teachers," he said.
He complained, however, of lack of schools scholastic materials like textbooks, exercise books and more.
File photo: Primary school students in Northern Bahr al-Ghazal, South Sudan.