Ban Ki-moon warns: South Sudan's leaders will be held accountable for crimes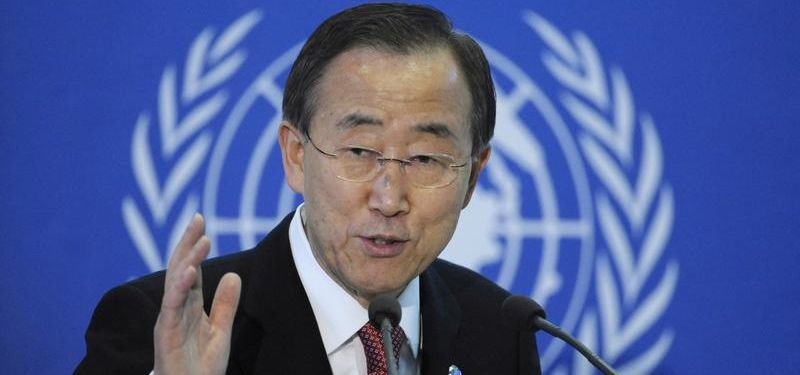 UN Secretary-General Ban Ki-moon says he's "especially worried by reports of ethnically targeted killings" in South Sudan. He warns that the UN will investigate human rights abuses and hold South Sudanese leaders involved accountable, even if they claim to have had no hand in the crimes.
Speaking at a press conference on Monday in New York he said "The situation is of mounting urgency. I am especially worried by reports of ethnically targeted killings."
"Let me be absolutely clear. The world is watching all sides in South Sudan. Attacks on civilians and the UN peacekeepers deployed to protect them must cease immediately. The UN will investigate reports of grave human rights violations and crimes against humanity. Those responsible at the senior level will be held personally accountable and face the consequences — even if they claim they had no knowledge of the attacks," he added.
Answering questions later, he elaborated: "Those people who would commit gross violations of international human rights laws… whoever it may be — Government and opposition forces — whoever does commit [these crimes] should be held accountable. We will make it again clear so that they will have to think twice before they commit crimes."
South Sudan saw open fighting in the national capital from 15-17 December, with conflict spreading into other areas thereafter. Witnesses in Juba last week reported seeing "large trucks" full of bodies which may have been buried in mass graves, and fishermen on the Nile saw "many bodies" floating downstream from the city. The government denied journalists access to hospitals and mortuaries and threatened them to toe the official line in their reporting.
Ban Ki-moon has also asked the UN Security Council to send 5,500 more peacekeepers to South Sudan. The Council is due to vote today on a resolution to do so.
File photo