Ban Ki-Moon pleased at resumption of talks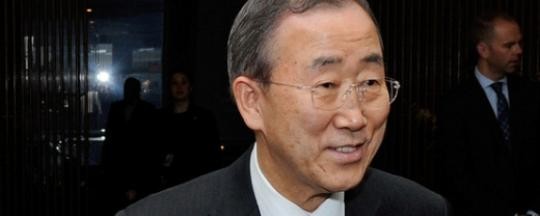 On Saturday UN Secretary General Ban Ki-Moon welcomed the announcement by Sudan and South Sudan to resume talks in Addis Ababa next Tuesday, mediated by the African Union high-level team led by South African president Thabo Mbeki.
In a statement the UN press office said Ban Ki-Moon encouraged all parties to meet again in an atmosphere of goodwill and called on them to show the necessary flexibility to reach an agreement on the outstanding issues in accordance with the directives and deadlines set by the Peace and Security Council of the AU and the UN Security Council.
The statement noted that the Secretary General said the UN is ready to help Sudan and South Sudan on implementing agreements and supporting mechanisms they have set.