Aweil youth union "dismayed" by Malong's house arrest in Juba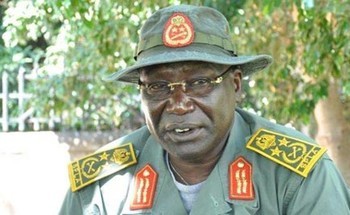 File photo: General Paul Malong
Member of the executive committee of Aweil Youth Union have expressed concern over reports that the former army Chief of General Staff, Gen. Paul Malong Awan has not been allowed to leave Juba since May.
Garang Michael Dut, an executive member of Aweil Youth Union, told Radio Tamazuj on Friday that there is need to seek audience with the relevant authorities to bring an end to Malong's house arrest in Juba.
"Gen. Paul is sick. The family has said it openly. The wife was forced to go the media because all the avenues have been curtailed," said Garang.
He pointed out that the executive committee was also shocked by the arrest of Lieutenant Colonel Dut Yai Anyar for allegedly refusing to abandon General Paul Malong.
Wieu Mawien, another member of the executive committee, said Aweil leaders have been exerting efforts to meet the president but they haven't secured any appointment so far.