AWEIL SOUTH COUNTY -
23 Sep 2023
Aweil South County residents frustrated over lack of services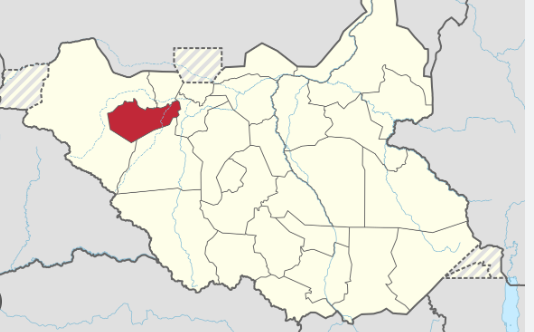 Residents of Amac Rol Boma, Wathmuok Payam situated in Aweil South County in Northern Bahr el Ghazal State, have expressed their discontent with the state government's failure to provide essential social services, including food and medicines.
The grievances were aired during a community meeting organized by Aweil South County authorities to engage with residents and seek solutions to local problems on Friday afternoon.
Lucia William, the women's representative, lamented the neglect of Amac Rol Boma by the government for many years.  She recounted the devastating floods that struck the area last year, resulting in loss of life and widespread crop destruction.
"We the people of Amac Rol Boma are suffering because we are not recognized by the government and this has resulted in a lack of services," she said. "The area was flooded last year, causing casualties and humanitarian aid was distributed in Aweil, Pangap, Panjap, Wathmuok, and Panthpou, excluding our area (Amac Rol). Therefore, we are urging the government authorities to address this matter properly."
For his part, Mawein Mayen, an area chief, decried the lack of development in his area and suggested that the government take measures to ensure services reach grassroots communities.
"We are still lagging despite the vast size of our area," he said. "It would be beneficial if the government developed our area by establishing a town so that locals can access services without having to travel to Aweil and Malek Alel."
In response to the residents' complaints, Aweil South County Commissioner Luka Thel Thel disputed their claims, asserting that the government had made progress in addressing their concerns.
He cited the construction of a hospital and primary school as examples of the government's efforts to improve services.
"The residents' claims are unfounded because they were expressing these concerns before I assumed leadership," he explained. "However, I have overseen the construction of a hospital and school and we are making further strides. There are still areas that require attention."