Aweil police probe death of 26-year-old man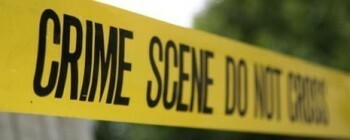 Police authorities in Aweil town of Northern Bahr el Ghazal State are investigating the circumstances surrounding the death of a 26-year-old man whose body was found drowned in a pit last Saturday.
According to family members, Ngor Deng Deng, the deceased, left their home on 5th October 2021 and was found dead four days later.
"On 9th October, we removed the body of the young man identified as Ngor Deng Deng. With support from Civil Defense Forces, we took the body for postmortem. According to the family, the young man left home on 5th October until he was found dead," Northern Bahr el Ghazal State police spokesperson, Captain Guot Akol told Radio Tamazuj on Tuesday.
The policeman said investigations into the death have been launched.
Garang Akot, a resident of the Maper Akot area where the pit is says it has become hazardous as people fall into it and drown to death.
"I heard the news and I went there by myself, he was a young man. This issue of drowning has become normal because it repeats every year," he added.
For his part, Aweil Town Council deputy mayor Aru Arkangelo Maduok said, "it was in 2006 when that pit was dug by the EYAT Company and there was no clear agreement between the government and the company or with the community during that period."
Arkangelo said the pit was dug to provide the raw materials for the construction of roads in the state, but the project has since stalled, leaving the pit uncovered.
According to him, more than 17 people have died in the pit since 2006.