Aweil police arrest teacher for selling textbooks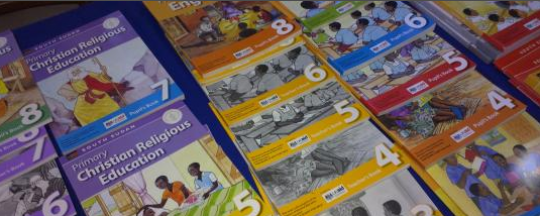 The Northern Bahr el Ghazal State Police arrested a primary school teacher over the weekend for selling the new national school textbooks which are forbidden to be sold.
During a press conference the state education minister Khon Chan explained that the arrested teacher was also a bookshop owner in Aweil town. He was found in possession of 900 textbooks, four schoolbags and one carton of chalk.
The suspect, however, said that he bought the books and other school materials from senior state officials. He said that he had been selling books since February. Police declined to comment for this story, saying the matter was still under investigation.
Over the last three months, three suspects were arrested for the same kind of crime and taken to the court for the explanation.
A national distribution of textbooks has been carried out this year after the British government donated about a million textbooks to the country.