Aweil hospital appeals for medical supplies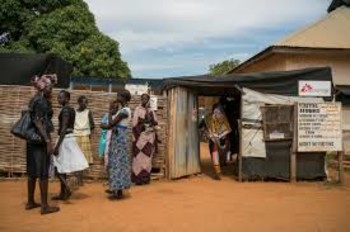 Aweil state hospital authorities are appealing for medical supplies as soon as possible saying they are quickly running short of supplies.
Aleu Pioth Akot, the director of Aweil hospital told Radio Tamazuj on Tuesday that the hospital which serves the wider Northern Bahr el Ghazal region is in need of medical supplies.
"The last time we had supplies brought in from Juba. But they are now almost finished, although most of the supplies were just medical supplies like gloves and very little medicine. If we get many sick people, the supplies can only last up to a month," he added.
Pioth called on the national health ministry and partners to avail medical supplies for the hospital to continue providing health care to the people of Northern Bahr el Ghazal region