Aweil holds agriculture fair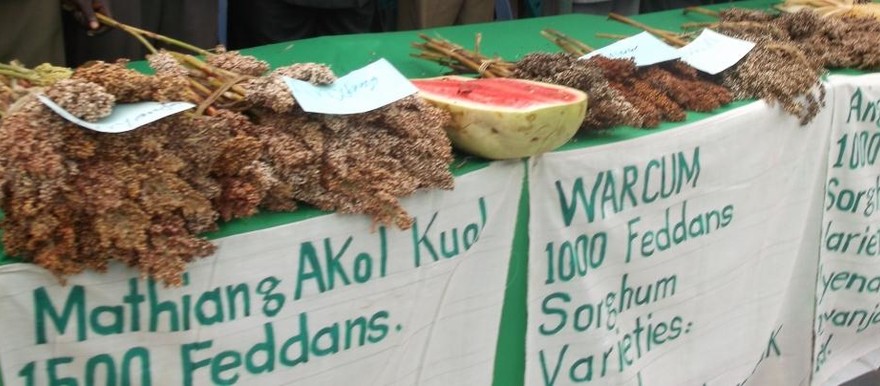 A trade fair for seeds and produce launched today in Aweil. The event showcased local agriculture and was sponsored by international organizations.
Different types of crops were presented at Freedom Square in the capital of Northern Bahr el Ghazal, including rice, maize, sorghum, legumes, simsim, pumpkins, katkede and groundnut.
The event was supported by the Danish Refugee Council and Samaritian's Purse.
Officials attending the event included the governor, Paul Malong Awan, the state minister of agriculture and forestry, Ayii Bol Akol, and the state minister of animal resources and fisheries.
Speaking at the event, the governor said that "Food security is the other side of human security in the state. All people are to cultivate so that the hunger will go. If the hunger goes, the diseases also must because the diseases move together with hunger. If only two or three people cultivate, the hunger will not go. It needs all of us to be involved in making it."
Meanwhile, the agriculture minister said the show aimed at selecting the best farmers so that they will be taken to Juba for the national competition which will be conducted on 25 November.
"We are to produce our own food rather than to be provided by other countries, we have land that can produce much food. For example, there are more than 300,000 feddans for rice, and over 400,000 feddans of sorghum cultivated at Tony Chol Area in Aweil east county. Aweil can feed the whole nation if we all make ourselves busy," he added.
The UN will provide transportation for the nine best farmers to visit Juba, he noted.