Aweil governor removes secretary general, appoints new official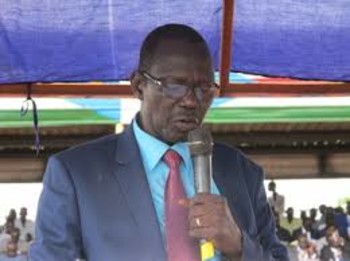 File photo: Governor Yournew Wol Kuot
The governor of South Sudan's Aweil state has issued a gubernatorial order removing the secretary general of the state government and appointing a new official.
Governor Yournew Wol Kuot, according to the order which became public on Tuesday, removed Garang Kuac Ariath from his position and replaced him with Albino Akol Akol Magak as the new secretary general.
The new official has welcomed the appointment, describing it has a great honour and the outgoing official also thanked the governor for the time he spent in his position serving the people of the area in the capacity of the state secretary general.
Garang pledged to support his successor and the state government when it is required.