Aweil East governor sacks SPLM secretary general, appoints new official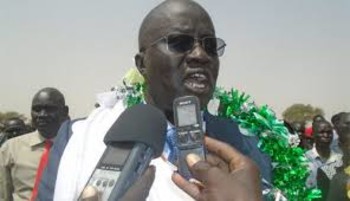 Deng Deng Akuei, Governor of South Sudan's Aweil East State has removed from party position James Jok Lual and replaced him with another official.
Governor Deng, according to an order which became public on Friday, appointed Mark Garang Deng Ngong as the new SPLM Secretary General. The top state official made changes in the party in his capacity as the interim party leader in the area.
Aweil East State is one of the states which came into existence after President Salva Kiir issued a controversial 'Establishment Order' in October 2015.