Aweil citizens urged to exercise caution following violent crime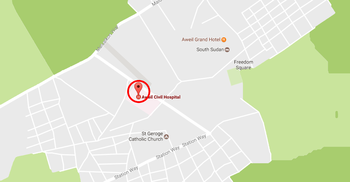 Photo: Aweil map (Retrieved from Google map)
South Sudan's Aweil state police have announced new security plans after a 27-year-old man was killed last weekend.
Speaking to Radio Tamazuj on Monday, Aweil state police commissioner, Major General Machiek Achol, warned the people of Aweil to evade zones where criminals operate, urging them to report any crime to security units operating in the town.
"My message to people of Aweil is this, citizens should evacuate from suspected locations… security is a responsibility of all, not for security organs only," he said.