Aweil authorities round up commercial sex workers, condemn the practice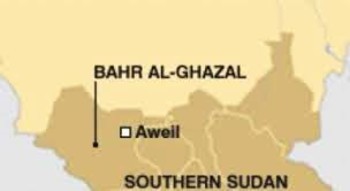 Police authorities in South Sudan's Aweil state last week rounded up more than 40 commercial sex workers, in compliance with a government order banning commercial sex work in the state.
Speaking to Radio Tamazuj on Sunday, Lieutenant David Dut of the police criminal investigation department said sex trade has greatly increased in the state.
He confirmed the arrests and said those arrested have been prosecuted.
"We arrested 48 people, 25 women, and 23 men. They are grown up but some of them are very young. We will continue to carry out the raids until all the bars and lodges where prostitution takes place are closed," he said.
Dut said the operation will continue and anyone caught will be brought to book, noting that most sex business premises have been closed.
A member of the coalition of Northern Bahr el Ghazal civil society organizations welcomed the government order and called for more efforts in the fight against prostitution.
Angelina Agau Thiep said the practice is destroying the moral fabric of the society and should be shunned.
"I will not accept that it is one's right. It is a right only when it is in your private space. But to do it in the public space, other people will be affected, our children will be affected and the society will be rotten," she added.
The director-general in the state ministry of social development Akot Anguei admitted that the nationwide economic crisis is partly to blame for the rise in prostitution which he termed as illicit. But he says, despite the situation, people should remain hopeful and steer clear of such acts.
He too supported the government's directive to crack down on all sex workers and lodgings.