Aweil authorities ban tree cutting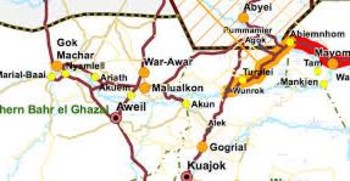 Wildlife authorities in South Sudan's Aweil state have banned locals from accessing forests to cut trees and grass for sale across the state.
However, the local citizens have condemned the move saying the forest is their main source of livelihood.
Speaking to Radio Tamazuj on Sunday, Aluel Deng , a local resident in Aweil, said the forest offers her and her children their basic needs.
"These wildlife people are just disturbing us yet we are poor. There are conflicts and everybody has moved to the north. We who have remained have no food. We eat from the forest; we feed our children from what we get there," she said.