Authorities ban carrying of guns in Awerial County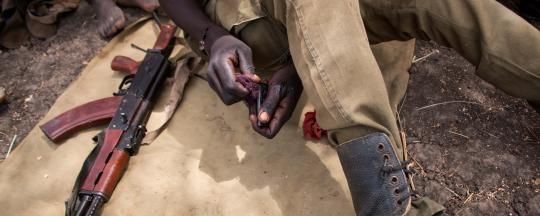 Local authorities in Awerial county of Lakes State have banned civilians from carrying guns in town in the wake of last week's cattle raid involving the area youth.
Speaking to Radio Tamazuj on Monday, James Manoah, the Executive Director of the defunct Awerial South County reiterated the ban which was issued since last year to maintain security in town.
"This ban was issued last year, but with the recent clashes, we have taken it seriously because Awerial town is a business area. We host the displaced from Jonglei and there are a lot of aid agencies here," he said.
The local official warned that violators of the ban would be arrested and arraigned in court.