AUDIO: PCCA signatory speaks on security of their members in Juba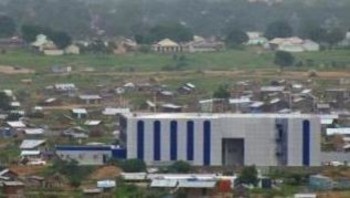 A leading member of the People's Coalition for Civil Action (PCCA) that demands a political change in South Sudan has accused the authorities of cracking down on their leadership in Juba.
In an interview with Radio Tamazuj this evening, Edward Andrew Achiek, a PCCA representative from the South Sudanese diaspora, said Former Governor of Northern Bahr el Ghazal State Kuel Aguer Kuel was arrested this morning by the National Security Service (NSS).
The former senior government official signed a 12-page declaration issued by the PCCA on Friday as a representative of the South Sudan intellectuals group.
Mr. Achiek said the other two principal signatories to the declaration, civil society activist Rajab Mohandis and researcher Abraham Awolich, are being hunted down by the security agents in Juba. He added that The Sudd Institute, where Abraham Awolich is the Managing Director, was shut down this morning by the authorities.
Listen to the full interview with Edward (Interview in Arabic).