AUDIO: Gen. Buay speaks to Radio Tamazuj after Mayom incident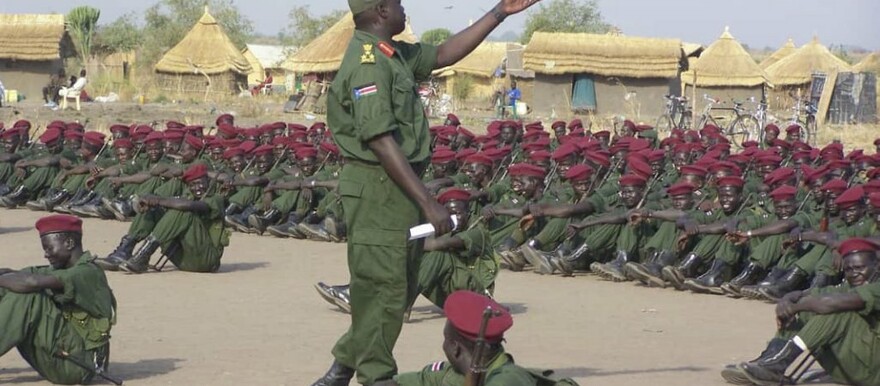 A rebel commander has claimed responsibility for this morning's attack on Mayom County of Unity State in which the county commissioner and three of his bodyguards were killed.
Five other government soldiers were also killed in another part of the town.
Gen. Stephen Buay Rolnyang, who leads a rebel group calling itself the South Sudan People's Movement/Army (SSPM/A), told Radio Tamazuj that his forces were fighting in self-defence.
"We have a force based in Mayom. The commissioner was also the army commander in Mayom and he called the commander of Division 4 to come and attack our defensive position. In the attack on our position on 21 July at the Bong area, a soldier was killed and another was injured on our side," Gen. Buay said.
"The attack on Mayom by our forces was a retaliation, so the attack only targeted the army commander and the commissioner. The commissioner's home was attacked with an RPG [Rocket Propelled Grenade] and the army commander managed to escape," he said.
According to the rebel leader, his forces target government forces and its allied militias only.
"I want to inform civilians that we don't target you, we only target government installations and military objectives. We know our target, so our civilians should not fear," he said.
Gen. Buay said his next plan is to capture key oil installations to force President Salva Kiir to step down, saying his group's mission is to achieve regime change.
In a 14-minute talk, Gen. Buay expressed deep frustration at the "lack of progress in the implementation of the revitalised peace agreement, saying he has been coordinating with other opposition groups to jointly fight the incumbent government.
Gen. Buay, a former commander of the 5th infantry division, was arrested in Mayom County in May 2018, after being accused of trying to rebel against the government.
In August 2019, a court martial found him guilty, stripped him of his rank, dismissed him from the military and sentenced him to one year in jail. In May 2021, he formed a rebel group to fight the government.
Listen to our interview with Gen. Buay in Arabic.