AU High Representative arrives in Juba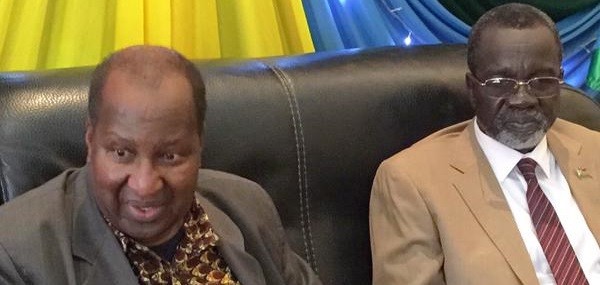 The African Union's High Representative to South Sudan Alpha Oumar Konare arrived in Juba yesterday. Konare, who is former president of Mali, said he will take a supporting role to help South Sudanese reach their own peace.
"My role is that of a facilitator," he said, speaking in French through a translator. "There is no peace outside the peace the South Sudanese themselves can bring."
Konare said he is "sure" the South Sudanese authorities are endeavoring to make peace.
"My first duty will be to listen because nobody else will bring about peace in the place of the South Sudanese authorities. If we don't listen to them, if we don't listen to President Salva Kiir, and if we don't listen to other leaders of South Sudan, we will not be able to make any other contribution," he said.
"This peace which is a very precious commodity is not beyond the reach of the South Sudanese people," Konare added.
Speaking on behalf of the government, a South Sudanese official confirmed Konare's support role.
"He said he will be a listener," the official noted. "Our government is committed [to peace] and his appointment is an added value."
"We are very happy that he has been appointed as a special envoy of the African Union and this actually conforms to the notion that we believe in as a government and as a people that it is only us Africans who will be able to solve our problems in the African context," he said.
The AU appointed Konare as its High Representative to South Sudan on 2 July as part of its efforts to establish an "ad-hoc committee" to support the peace mediation process of the East AFrican block Intergovernmental Authority on Development (IGAD).
AU's decision to establish an ad-hoc committee was made seven months ago on 5 December 2014. The committee has never met. According to a statement earlier last month, the committee comprising the heads of state of Algeria, Chad, Nigeria, Rwanada and South Africa, was to first meet in mid-June 2015.
Radio Tamazuj Photo: Former Mali president Alpha Oumar Konare (left) with South Sudan deputy foreign minister Bashir Gbandi.
Related: