Attacks in Upper Nile, SSPDF and SPLA-IO trade accusations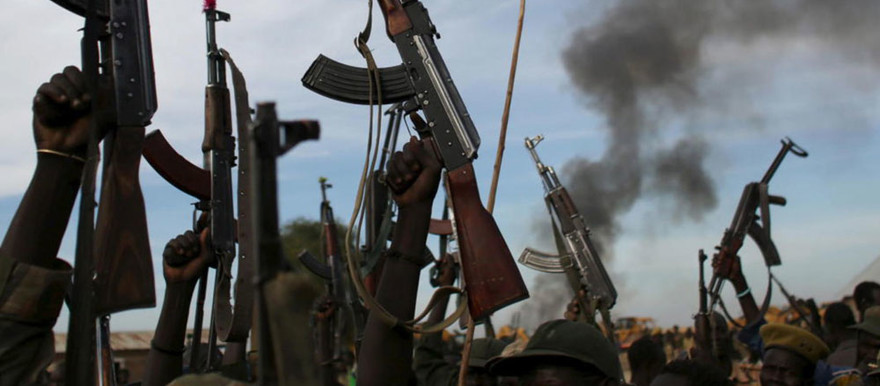 The Sudan People's Liberation Army in Opposition (SPLA-IO) yesterday said that the Sudan People's Defence Forces (SSPDF) attacked their Dinji training center in Maban County of Upper Nile State on Sunday and Monday.
In an interview with Radio Tamazuj, Colonel Lam Paul Gabriel, the press secretary of the minister of defense, yesterday said "Yes, our base was attacked in Dinji training center in Maban County yesterday (Sunday) early in the morning and then again during the day."
Col. Lam accused their peace partners of derailing the peace agreement which he says the IO leadership is working to implement.
Lam accused the SSPDF of attacking the SPLA-IO training facility and claimed IO forces captured 15 SSPDF soldiers.
"I have not yet received the details of the losses on our side during the clashes in Maban, but I was informed that our forces captured 15 SSPDF soldiers alive. It was SSPDF who attacked our forces. Our leadership gave instructions to our command there not to hurt them. This is clear evidence of who attacked," he claimed.
On defections, Lam said not many people have defected from SPLM-IO, "Now we have more than 40,000 men in training centers if 20 men defect, do you call those many? The ones who left are people who are compromised by money and used to kill their own people."
For his part, SSPDF's deputy spokesman Brigadier Santo Domic denied accusations that SSPDF attacked SPLA-IO in Upper Nile but said it was a conflict with civilians.
"What happened on Sunday in Maban was a fight between the SPLA-IO in cantonment and civilians in Maban County. We are yet to get the exact details but we heard that two civilians were killed during that fight," he said.
"Factually, this is misinformation from our brothers in the SPLA-IO. First of all the Commander-in-Chief of the SPLA-IO is the first vice president of the Republic of South Sudan and they are members of the JDB-which has representatives of both SSPDF and SPLA-IO. So if there are issues, the JDB is where they should be discussed," he added.
According to Domic, the SSPDF is not interested in spreading disinformation or propaganda because the country is now at peace.
"We are not at war with SPLA-IO. So the real problem must be investigated. We are implementing the peace agreement, so this is a contradiction. This is negative information from our brothers in the SPLA-IO and this is not right," Domic said.
Pressed that the SPLA-IO said it was the SSPDF who attacked them and that they had captured fifteen attacking soldiers, Domic denied and said, "No SSPDF soldier was captured during the fighting. 15 soldiers from where? They could have gathered any 15 civilians and claimed they are soldiers of SSPDF. There is no tactical or other reason which would prompt SSPDF to attack the SPLA-IO."
Asked why the SSPDF has always been accused of repeatedly attacking the SPLA-IO, Domic said, "These are all rumors that have no truths. First of all, the situations and incidents which happened in Moroto and other areas were between the SPLA-IO and civilians. And letters were written to this effect."
According to Domic, the SPLA-IO cantonment sites are far away from the barracks of the SSPDF so it is not feasible that SSPDF would leave their bases and go and attack SPLA-IO. He said that there may be elements of SPLA-IO who do not desire peace.