ARTICLE 19 urges South Sudan authorities to unblock websites of four media outlets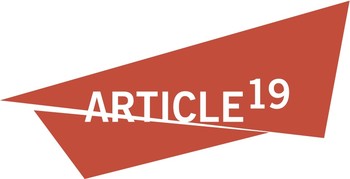 ARTICLE 19 said it is concerned by the recent decision by South Sudan's National Communication Authority to block access to websites of Radio Tamazuj, Sudan Tribune, Paanluel Wel and Nyamilepedia.
In July, South Sudanese government said it blocked websites of at least four independent media outlets over claims "they have been disseminating subversive materials," raising concerns over media restrictions amid insecurity in the country.
"Decisions like this are further evidence of worsening press freedom in the country, despite the fact that now more than ever an independent press is essential to provide information on the ongoing the political stalemate and civil war, that has led to thousands of civilian casualties," said Henry Maina, ARTICLE 19 Eastern Africa Regional Director in a statement dated 8 August.
"Under international law, media – including online media and bloggers – have the right to seek and impart information and ideas, and the public has a corresponding right to receive them. This is all the more important in times of conflict and political uncertainty, where individuals need to be informed in order to be able to understand and discuss the evolution of their country, including in ways that are critical of authorities" he added.
ARTICLE 19 said attempts to block access to news websites and blogs is a serious violation of the right to freedom of expression. "Freedom of expression, including online expression, is essential for the development of South Sudan to ensure the public are informed and are able to engage in political debate," the group said.
Article 24 of the Constitution of the Republic of South Sudan, 2011, guarantees freedom of expression, information and the media and allows restrictions on these rights only as prescribed by law.
It further said this move by South Sudan's National Communication Authority and the South Sudan Media Authority contravenes South Sudan's commitments under their own constitution as there was no judicial or democratic process in blocking the websites or banning the foreign journalists.
"Under international law, blocking is a disproportionate interference with the right to freedom of expression as it is ineffective to achieve its stated purpose," ARTICLE 19 said.
However, where governments do seek to impose blocking measures, any such measure must be provided by law. Moreover, blocking should only be permitted in respect of content which is unlawful or can otherwise be legitimately restricted under international standards on freedom of expression, "it added.
"Under this new directive, the National Communication Authority could implement a wider blockage of websites that are critical of the government. The use of arbitrary directives to block access to media outlets for vague and unsubstantiated reasons threatens to limit freedom of expression and public debate on important national issues," added Maina.
ARTICLE 19 urged South Sudan's National Communication Authority to retract this directive without delay and to ensure that blocking of online content is only invoked as a measure of last resort; is ordered by an independent and impartial court or adjudicatory body; and is strictly proportionate to the aim pursued.
It also urged South Sudan's government to ratify the International Covenant on Civil and Political Rights, and to harmonize national legislation with the TGNU's international obligations.
ARTICLE 19 is an international human rights organization with a specific mandate and focus on the defense and promotion of freedom of expression and freedom of information worldwide founded in 1987.