Arrests made in murder of footballer in Juba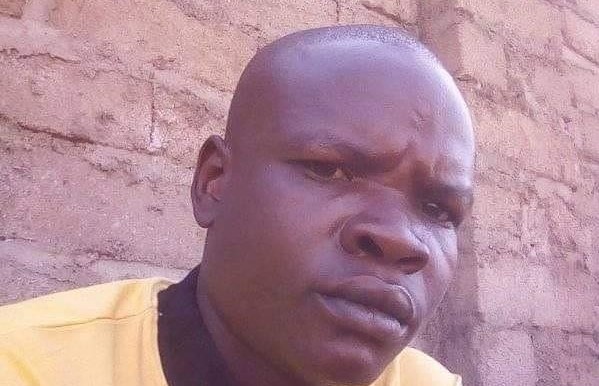 Ramadan Ali's recent photograph
Police authorities in Juba said they have arrested two suspects in the killing of a Nasir Football Club player in Juba over the weekend.
On Sunday, Jackson Ramadan Ali, a footballer with Nasir FC was shot dead at the home of his sister's boyfriend in the Juba city's Kator residential area.
According to the police reports, the killing of Jackson Ramadan was a result of a quarrel with his sister, Stella Ramadan, over her relationship with her boyfriend who is an SSPDF soldier.
The deputy police spokesperson, Col. James Dak Karlo, told Radio Tamazuj on Tuesday that the sister of the deceased, Stella Ramadan, and her boyfriend, Gideon Solomon, who works with SSPDF have both been arrested and detained at Malakia Police Station.
"The incident happened on 18 April in Kator. A young lady quarreled with the brother. I think the brother was questioning his sister about her socialization. The brother was cautious about the movement of his sister and that it was not in conformity with the norms and cultures. So the brother was advising the sister to take care of herself," Col. Dak said.
The police mouthpiece said that Stella Ramadan had an affair with a boyfriend, Gideon Solomon and the brother was asking the sister to break up the relationship, and then he beat her.
Col. Dak said, "So the sister ran from home to the boyfriend. So the brother, Ramadan, followed her to the house of the boyfriend. When he arrived, he knocked on the door and called the sister's boyfriend who immediately opened the door and shot Ramadan dead."
"Stella has been detained and a case has been opened at Malaki Police Station under section 206 and the case number is 2416 under section 206/72, so the investigation is still going on. They apprehended the accused, Gideon Solomon, and his rifle. The deceased's body has been taken for post-mortem at Juba Teaching Hospital," Col. Dak added.
Meanwhile, the Coach of Nasir FC, Rufas Taban, said that the late Ramadan has been with them for almost 9 months, adding that it is a great loss for the club and that the late has left the gap that will never be filled.
"In 2010, the late played in Sudan, Libya, Tunisia, and Egypt and from there he was taken to the South Sudan national team, he was among the first players of the national team," Taban said.
According to Peter Modi, the President of Nasir FC, since Ramadan joined the club he has been the best player and has won many trophies.
"Baraka (Ramadan) has been the best player. This is a great loss for our team and a great loss for the South Sudan Football Association. What I understand about the cause of his death is that they had a problem between him and his sister," Modi said.