Aroyo authorities urge Rizegat cattlemen to go home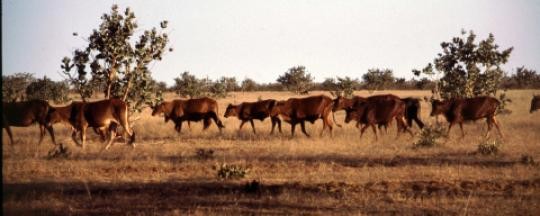 Authorities in Aroyo town in Aweil Center County, Northern Bahr el Ghazal, are urging Rizeigat Sudanese cattlemen living in the vicinity to return to their original home areas.
Aweil Center County Commissioner Arkangelo Uci Uchak told Radio Tamazuj on Tuesday that the Rizegat nomads have not complied with the peace agreements they signed during the peace conferences held last year.
"The agreements signed with them include leaving South Sudanese territory when pastures are available in their home areas, starting from May and June every year," he explained.
Uchak appealed to the government of South Sudan, and "especially the peace committee officers" to ensure signatories adhere to agreements they endorsed.
In response, the representative of the Rizeigat nomads, Mohamed Ibrahim, stated that the rainy season has just began in Darfur where they come from, and "this is why there has been a delay in leaving South Sudan".
Mohamed promised the South Sudanese that his people willleave "peacefully" later this year. He called upon local authorities to be patient for just a little longer.