Army temporarily halts disarmament in Tonj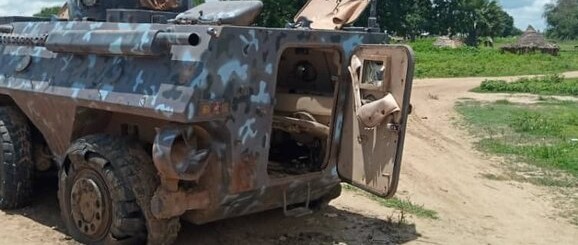 UNMISS photo
The South Sudan People's Defense Forces (SSPDF) said it has temporarily halted the disarmament exercise in Tonj East County of Warrap State over recent fighting there.
The decision comes following a series of clashes in Tonj East that resulted in the death of more than 140 people earlier this month.
The clashes erupted between members of the South Sudan People's Defense Forces and armed youth, with much of the violence centred around the village of Romic, about 100 kilometres east of Tonj town. The conflict came amidst a disarmament exercise being carried out across the region.
There is now a fragile sense of calm in Tonj East.
"We have temporarily stopped the disarmament exercise in Tonj because we have lost many lives from both sides during the fighting there. So we have given the residents some days to bury those who were killed," SSPDF Spokesman Lul Ruai Koang told Radio Tamazuj today.
"The temporary suspension of the disarmament exercise in Tonj will also allow the forces to reorganize themselves before they start their work," he added.
The army spokesman pointed out that the collection of firearms from civilians in Lakes State is progressing well, saying local youths are willingly surrendering their weapons to the military.
In July, the South Sudan People's Defense Forces (SSPDF) announced a plan to carry out a disarmament exercise in Warrap State and neighbouring areas.
But a recent survey released by the South Sudan Network on Small Arms said that the communities may resist the disarmament exercise if the government does not offer them and their cattle enough protection.