Army general loyal to Taban Deng dies in Cairo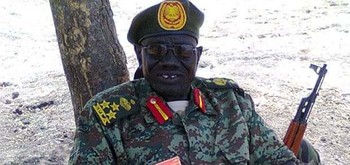 An army general loyal to the country's First Vice President Taban Deng Gai has died in Cairo on 2 February.
According to SPLA-IO's military spokesman Dickson Gatluak, Major General William Gueh Duop passed away in Egypt, while receiving treatment there.
He pointed out that the army general died after months-long struggle for life. "Comrade Gueh was a much loved General and friend, and he will be greatly missed," Dickson wrote.
General Gueh was an SPLA IO force commander in Nhialdiu military base of Rubkona. He was one of the infantry force commanders in the defunct Unity State.