Army colonel shot dead in Juba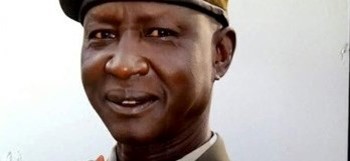 A South Sudanese army colonel has been shot and killed by unknown gunmen in the capital Juba on Monday morning.
Col. John Malou, who was an instructor at Dr. John Garang Military Command Staff, was on holiday in Juba when he was shot on Monday morning.
SPLA's spokesman Lul Ruai Koang told Radio Tamazuj today that the attack happened after unknown armed men forced their way into Malou's home in the Gudele neighborhood.
Lul described Col. Malou as a "great man" and said his death was a "brutal tragedy".
He pointed out that the perpetrators could not be arrested." We are still searching for the culprits so that they face the law," he said.
Col. Malou hails from the area of Yirol.