Archbishop Badi maintains stance to withdraw support from Canterbury over same-sex unions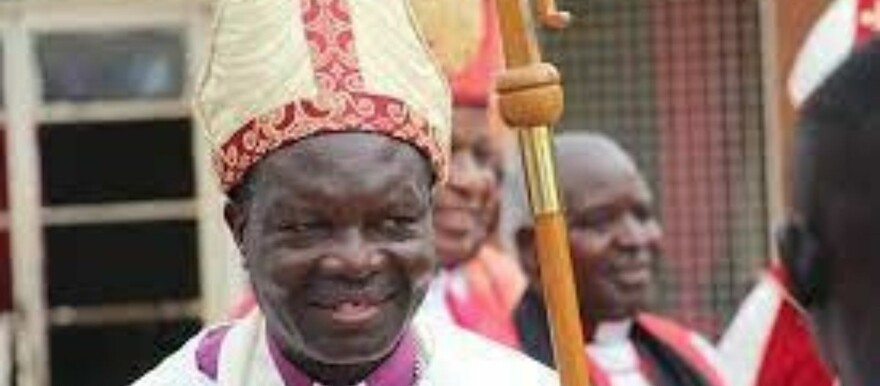 The Archbishop of the Episcopal Church of South Sudan and Sudan (ECSS), Justin Badi Arama [File Photo]
The Archbishop of the Episcopal Church of South Sudan and Sudan (ECSS), Justin Badi Arama, who is also the Chairman of the Global South Movement, has reiterated his firm position in withdrawing support for Archbishop of Canterbury Justin Welby.
A week ago a group of religious leaders representing a significant portion of the world's Anglicans voted to reject the leadership of Archbishop of Canterbury Justin Welby after the Church of England's governing body in early February voted to bless same-sex couples.
"We were all concerned and deeply grieved because the province which we all considered as the First province, as the mother church who offered and made sacrificial efforts to spread the gospel around the world through the work of Church Missi9onay Society (CMS) decided to walk away from the biblical truth which their forefathers took around the world," Badi said. "It grieves us and we are sad about this and continue to pray for repentance and the spirit of revival in the Church of England."
Justin Arama added that Archbishop Welby has betrayed the Anglican Church and that they no longer recognize him as the leader of the whole Anglican Communion.
"We in the Global South have seen that that is a great betrayal. We do not expect him to do this, to encourage or to lead the House of Bishops to make such an unbiblical decision which is against the authentic doctrine of the church as was delivered to us by the forefathers," Badi said. 
"Therefore, if that is the way the leadership is, we no longer recognize him to lead the whole Anglican Communion which believes in the whole gospel and is committed to following the biblical teachings in all aspects of the church discipline or doctrine. So we see him as no longer the right person to lead us."
The South Fellowship of Anglican Churches (GSFA), composed of 14 of the 25 Anglican provinces in areas such as Africa and Oceania, stated on 20 February accusing the Church of England, in which Welby is a senior bishop, of breaking communion with the provinces which remain faithful to a biblical view of marriage as being between one man and one woman.
The GSFA leaders say, Welby, by overseeing the incorporation into the Anglican liturgy of blessings of same-sex unions, has thus forfeited his position as "first among equals" leader of the global Anglican Communion.
"Given this action by the Church of England's General Synod, we believe it is no longer possible to continue in the way the Communion is." the GSFA's 20 February statement read in part. "We do not accept the view that we can still 'walk together' with the revisionist provinces."
From 3 to 5 February, Pope Francis, Archbishop Justin Welby, and the Moderator of the Church of Scotland Ian Greenshield were on Peace Pilgrimage in Juba South Sudan to show solidarity with the people of South Sudan and to encourage the leadership to implement the 2018 peace agreement.