Apuk South commissioner says his area was attacked by gunmen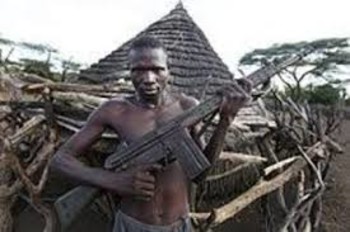 The Commissioner of Apuk South in South Sudan's Gogrial State says his area was attacked by a group of gunmen yesterday afternoon.
Commissioner Santino Yel told Radio Tamazuj that the area of Manyang was attacked by gunmen who are believed to be from Kuac and Wau areas.
He claimed that two people from the attackers were killed and one person was wounded from local residents after heavy fighting in the area.
The local official further said the attackers burned down several houses before being repulsed by government forces. He pointed out that the gunmen were using heavy guns during the attack on the area.