Another 750 returnees arrive in Renk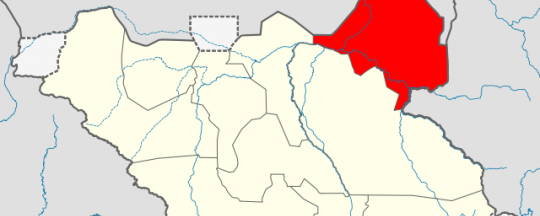 At least 750 South Sudanese returnees arrived in Renk, Upper Nile state, earlier this week. They were 'stranded' in the Sudanese capital of Khartoum.
Fadiat Kak, coordinator of the South Sudan Relief and Rehabilitation Commission (SSRC), confirmed the arrival of "hundreds of returnees" to Radio Tamazuj from Renk. He said some were headed to Malakal town.
The returnees, who had gathered at the Al-Shajara assembly point in Khartoum, travelled to Renk in 22 buses under the sponsorship of Sudanese businessman Osman Al-Kajam.
Photo: Upper Nile (Wikipedia)