Amnesty urges release of activist detained over alleged defamation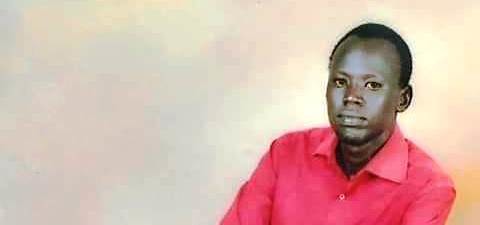 Amnesty International urged South Sudan authorities on Tuesday to release a civil society activist who is reportedly detained at the National Security Service (NSS) headquarters, without access to his family and lawyer.
Kanybil Noon is a representative of civil society organizations on the Strategic Defence and Security Review Board (SDSR) of the revitalised peace agreement.
In a statement seen by Radio Tamazuj, Amnesty International said Mr Kanybil was arbitrarily arrest by the NSS in Juba on 29 May.
The rights group, however, said Kanybil was charged with defamation, a case initiated by the Director of the Internal Security Bureau of the National Security Service, Akol Koor in late 2019.
It pointed out that the defamation case is connected with Kanybil's writings on Facebook and a letter addressed to President Salva Kiir in which he critically expressed himself about Gen. Akol Koor.
"At the time of Kanybil's arrest on 29 May 2020, this defamation case was still ongoing," the statement reads in part.
Amnesty International appealed to President Kiir to ensure that Kanybil Noon, is released immediately, or handed over to the police, brought to court and charged with a recognizable criminal offence in accordance with international law and standards.
The group demanded that the detained civil society activist is granted regular access to his family, any healthcare he may require from a qualified medical practitioner, and his lawyer.