AMDISS resumes operation after suspension lifted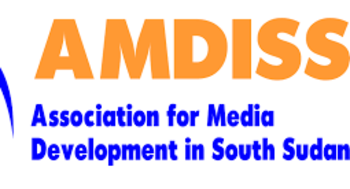 A press association in South Sudan has resumed operation after the Media Authority lifted its suspension on Wednesday.
Elijah Alier, the managing director of the media regulator, had announced that some media rights groups had been suspended for failure to obtain operational licenses and registration certificates from his office.
The Union of Journalists in South Sudan (UJOSS) and Association for Media Development in South Sudan (AMDISS) were affected by the order.
"Yes, I can confirm that AMDISS has officially resumed work today (Thursday). Indeed, AMDISS has completed all the requirements needed by the Media Authority and we are happy that we are back," a staff member of AMDISS who preferred anonymity told Radio Tamazuj.
He pointed out that the Union of Journalists of South Sudan remains closed because its registration process is not yet complete.
The move by the media regulator to force media groups to register raised concern about a plan to oppress independent media houses in the country.
The body was created under a bill signed into law in 2014. Its members, including representatives of the National Security Service, Ministry of Culture and Ministry of Cabinet Affairs, were appointed by President Kiir.