Amadi officials appeal for urgent medical aid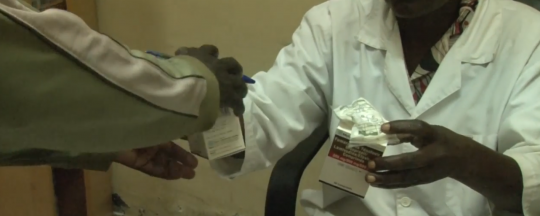 Health authorities in the defunct Amadi state in South Sudan say the health situation is dire due to a lack of medicines while appealing for urgent intervention.
Justine Joseph, the Primary Health Care Director in the defunct Amadi State told Radio Tamazuj the health care facilities in the area have run out of life-saving drugs. He said the last medical consignment was delivered four months ago.
Joseph said many people lost their lives because they could not get treatment. He alleged that about 28 people have died of diseases such as malaria, watery diarrhea, and lung infections Since September.
"I would like our government to send us medicines and pay our salary and if they didn't do that, then let them expect our people will die of diseases," he said.
The health official appealed to the national government to prioritize the delivery of drugs and health workers' well-being to save lives.
"The problem here, you go to the hospital seeking medications, they always say there are no medicines. You wait thinking the medicines may come. But people are dying including children, today three people have died," said Joy Emmanuel, a patient at Mundri main hospital.
She said she has been at the facility for about seven days and has not received any treatment. She is also urging the government to urgently deliver medicines to Amadi to save lives.