'Allow journalists to work freely, without fear'-U.S. Ambassador Alder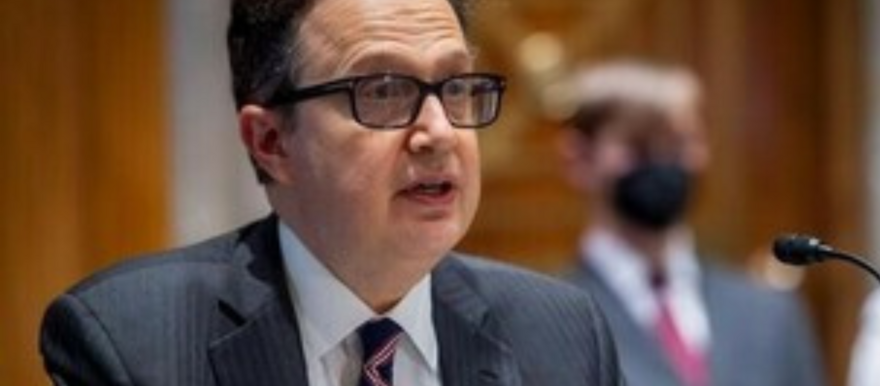 Michael J. Adler, US Ambassador to South Sudan. [Courtesy image]
The United States Ambassador to South Sudan, Michael J. Adler, on the occasion to mark World Radio Day on 13 February urged the Government of South Sudan to allow journalists to work without fear of harassment and detention.
He said the people of South Sudan have for long demanded to exercise their right to freedom of expression.
"Access to information and freedom of expression have been key demands of the people of South Sudan since before the country's independence. These demands remain as strong as ever today," Ambassador Adler said. "The United States calls upon the Revitalized Transitional Government of National Unity to allow journalists to work without fear of harassment, detention, or violence. Journalists must be free and empowered to fulfill this essential function for South Sudan to become a strong and stable democracy. "
A press statement from the U.S. Embassy in Juba on Monday also said the U.S. Government joins the people of South Sudan in celebrating World Radio Day on February 13 with this year's theme, "Radio and Peace." 
"Public opinion surveys in South Sudan have highlighted the importance of radio as the most accessible and widely consumed," the statement read. "Through the U.S. Agency for International Development (USAID), the U.S. Government has long supported independent media in South Sudan, particularly radio. On February 9, USAID launched the Sustainable Independent Media Activity, a three-year, USD 12 million activity focused on improving South Sudanese citizens' access to reliable information by promoting the sustainability of high-quality, independent radio."
"This initiative will provide more than $3 million in grants to local media organizations and support efforts that combat hate speech, rumors, misinformation, and disinformation, which threaten peace and stability in South Sudan," it added.