Alleged killer of Rizeigat leader to hang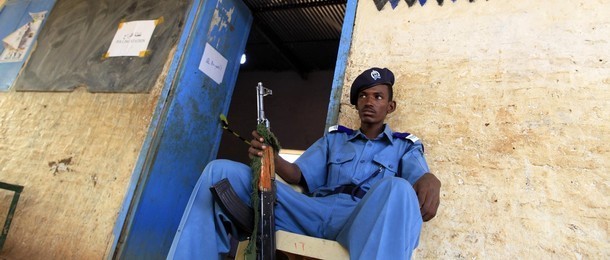 A man accused of killing a tribal leader (omda) in a road ambush on 14 April has been sentenced to death by hanging by the Criminal Court of Ed Daein, capital of East Darfur, a prosecutor said.
Ahmed Salim, omda of Umm Karim in Abu Karinka Locality was ambushed by three men on his way home after apparently visiting a bank in the state's capital. Three suspects were arrested shortly afterwards.
Presiding Judge Sayf Al Din Abdelrahman Ishaaq sentenced the accused to death by hanging followed by crucifixion, prosecutor Yasser Ahmed Mohamed told Sudan News Agency SUNA. No further details were given about the other two suspects.
Mohamed said the Court's ruling came after four public sessions attended by ten witnesses, including a commissioner and a state minister who tracked-down the accused.
File photo: Omdurman court
Reporting by Radio Dabanga
Related: East Darfur omda killed in road ambush(14 April 2013)