All primary school teachers to benefit from EU incentive program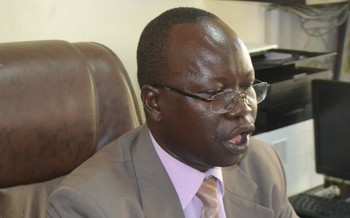 South Sudan's minister of General Education says all primary school teachers registered with the ministry are now eligible for the European Union monthly incentive program.
Addressing the press in Juba on Friday, Undersecretary of the Ministry of General Education, Michael Lopuke, asked the heads of primary schools across the country to send names of all primary school teachers enrolled by the ministry to receive the 40 USD monthly incentives.
In April last year, the European Union pledged to support more than 30,000 primary school teachers across South Sudan with 40 USD every month as motivation for them to continue offering their services to thousands of pupils across the country.