Akobo governor warns of looming hunger after floods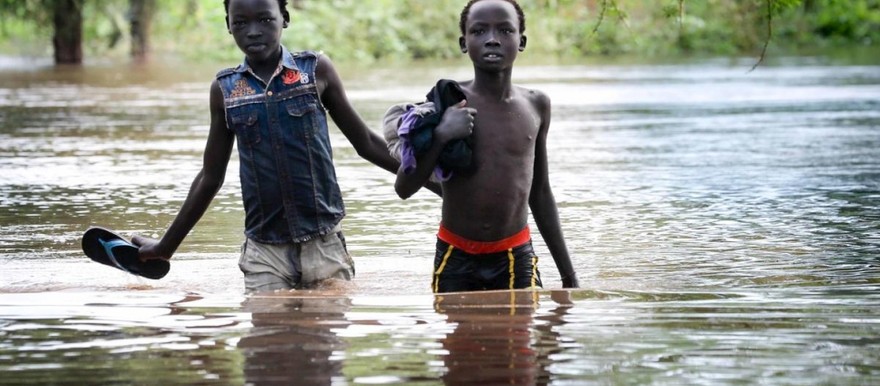 Two boys pick their way along a flooded road in Maban county, South Sudan. Photo: UNHCR/Elizabeth Stuart
The governor of South Sudan's Akobo State has warned of looming famine in the state next year due to crop failure.
Speaking to Radio Tamazuj on Tuesday, Timothy Taban Juc, said the locals in the entire state lack food as floods which started since July destroyed crops before they could be harvested.
The state governor warned that severe famine may hit the state if relief agencies fail to intervene.
"No place is safe in Akobo state. The entire Anyuak and Nuer areas are flooded. There were no harvests and animals are dying," he said.
The state official also pointed out that cases of water-borne and zoonotic diseases are on the rise as the locals share available spaces with their livestock.
President Salva Kiir Mayardit on 26th October declared a state of emergency in 32 counties in Jonglei, Upper Nile, Warrap, Eastern Equatoria and Northern Bahr el Ghazal regions, after months of unprecedented rainfall across the country.