Akobo Anyuak community says not represented in dialogue conference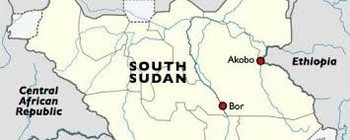 The Akobo Anyuak community in Juba has complained over lack of representation in the ongoing greater Upper Nile regional dialogue.
Speaking to Radio Tamazuj on Wednesday, the Akobo Anyuak community chairperson, John Opiew said they were not consulted during selection of their delegates for the conference, saying the governor of Akobo State unilaterally selected delegates on the basis of parties.
He said representation to the national dialogue conference is not inclusive.
"As a community, our representatives to the conference were selected without community consent. The delegates were to represent views of the community. We should have been consulted so that we know what they are going to say. The three people selected by the governor include, SPLM youth representative, SPLM women representative and a minister," he explained.
He added, "We have no problem with the delegates, but our worry is that they may not raise our grievances. The other problem is the nine people needed from each of the former counties, only three are from Anyuak. In Akobo, we are two communities, the Nuer and Anyuak".
The five-day dialogue conference kicked off in Juba Monday, weeks after it was relocated from Malakal over lack of conference facilities.
Opiew, also a state lawmaker, said two community members invited to attend the conference as observers after their complaints, were told it was too late for the national dialogue committee to consider their concerns.
James Apay, a delegate and Akobo State Finance minister said they were selected by Governor Johnson Gony.
The national dialogue committee co-chair, Angelo Beda could not immediately be reached for comment.
In December 2016, South Sudan President Salva Kiir launched the national dialogue initiative that seeks to reconcile and unite the East African nation torn apart by more than five years of a bloody civil war.