Aids Commission boss in Tonj resigns after removal of governor Akech Tong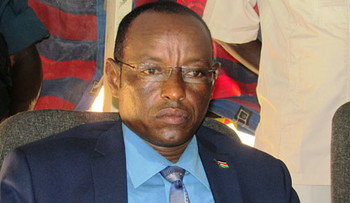 File photo: former governor of Tonj state Akech Tong
Karlo Maluil Makuek, the chairperson of the Tonj HIV/AIDS Commission, has resigned from his position hours after President Salva Kiir fired Governor Akec Tong Aleu and appointed Anthony Bol Madut as the new state governor.
Makuek said in a statement released to the public that he did not expect the new governor to be the replacement of the predecessor.
The area, according to Maluil, was returning to normal after the former governor had embarked on approaches to end inter-communal feuds as a strategy to restore peace in the state.
"Your Honorable, allow me to take this golden opportunity to congratulate you on your new assignment as Governor of Tonj State, though I didn't expect you to be the one to change Hon. Akec Tong. Because, the situation in Tonj now is growing faster and it doesn't need somebody to stand on it progressing way to promised land as said by our people that 'Tonj is like America' .Therefore, I want to informs you that I have resigned from your new leadership with effect from this day of sixteenth Feb. Twenty eighteen," Makuek wrote.
"While you are receiving good news and congratulatory messages from your family and close friends; receive also my news of resignation. Even though you are still designate and in the process of preparing for swearing-in process, carry with you my resignation. I will remain as ordinary citizen," he added.