Aid workers concerned over government blocking access to Radio Tamazuj website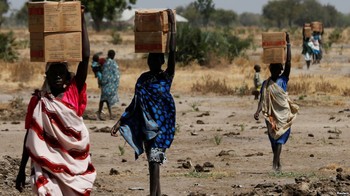 Many aid workers operating in rural areas of South Sudan expressed security concerns over government's decision to block access to the website of the daily news service Radio Tamazuj.
Speaking to Radio Tamazuj on Tuesday, several aid workers who preferred anonymity said the news website is a source of credible information to monitor the humanitarian and security situation across the country.
"I tried to access Radio Tamazuj website using Zain and Vivacell networks but I received a big red sign saying this website has been blocked by South Sudan Communication Authority, an international aid worker in the northern part of the country said.
The aid worker pointed out that they access radio Tamazuj website everyday in order to know what is happening in the country, especially issues pertaining to security in their workplace.
Humanitarian workers in greater Unity and Upper Nile states also complained about the blocking of Radio Tamazuj website.