Aid worker killed in Terekeka State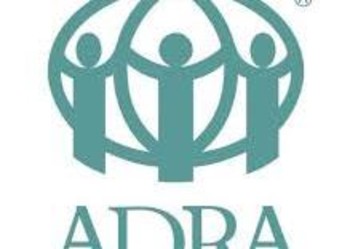 The Adventist Development and Relief Agency (ADRA) said it is mourning the death of one of its employees killed on Tuesday, April 24, in Tali County, Terekeka State.
Agoyo Robert was working for ADRA South Sudan's Health Pooled Fund (HPF) project, an initiative aimed at extending health services to thousands of people in the country.
The organization said in a statement on Monday that their staff Agoyo Robert was killed by unknown gunmen who fired gunshots at the vehicle he was traveling in, pointing out that Robert was off-duty at the time of the incident.
"Agoyo was returning from Juba, the capital, after visiting his wife who was hospitalized due to labor complications. Other fellow travellers were injured by gunfire," it said.
"Our ADRA family around the world is deeply saddened by the senseless killing of our colleague. During this terrible tragedy, we lift in prayer his family, in particular his wife, and express our heartfelt condolences," said Jonathan Duffy, president of ADRA International. "Each day, our colleague worked tirelessly in humble service to make life better for so many others. We will never forget his commitment and service to the people of South Sudan."
The relief agency condemned the attack in the strongest possible terms.
"This tragedy underscores the tremendous courage and commitment of our staff who face constant challenges in some of the toughest places in the world as they selflessly work to give hope and better opportunities to so many families," added Mr. Duffy.
ADRA is a humanitarian agency operated by the Seventh-day Adventist Church for the purpose of providing individual and community development and disaster relief.
Ten aid workers were abducted on April 26 by an armed group near Yei before being freed on Monday.