Aid agencies visit Duk Payuel to assess humanitarian situation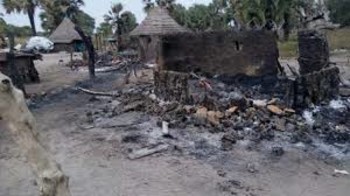 A team of aid agencies led by Jonglei's Relief and Rehabilitation Commission (RRC) on Monday arrived in the town of Duk Payuel to assess the humanitarian situation after last week's cattle raid.
At least 69 people were reported killed in the recent attack on Duk Payuel County by gunmen believed to be from the Murle tribe.
Gabriel Deng, the state director for RRC, told Radio Tamazuj on Tuesday evening that the displaced people, mostly women and children are in dire need of humanitarian assistance.
"Yesterday (Monday), we conducted an assessment and found out that about 13, 000 people are in need of food aid, water, shelter, and hygiene as well as sanitation supplies. But half of the population mostly women and children fled to Poktap, 5 miles west of Duk Payuel town," he said.
He pointed out that the response will begin on Wednesday after the assessment team finalizes the report.