Agwelek forces deny talks with rebels in Northern Bahr al Ghazal over coordination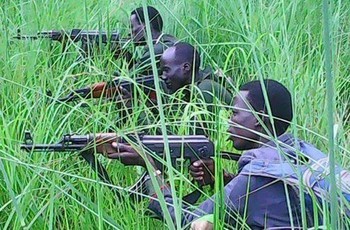 South Sudan's rebels in Fashoda State denied on Monday the existence of talks over a possible plan to coordinate military operations with rebel fighters allied to Agany Abdel-Baqi in Northern Bahr al Ghazal.
Musa Akiech Kur, a rebel-appointed spokesman in Fashoda State, told Radio Tamazuj yesterday that the opposition group led by former first vice president Riek Machar has clear objectives, while criticizing the statement made by Agany Abdel-Baqi.
This comes after a rebel group calling itself South Sudan Patriotic Army (SSPA) in Northern Bahr al Ghazal said it was in contact with Agwelek forces allied to former First Vice President Riek Machar in Upper Nile to coordinate military operations against Kiir's administration.