Agreement reached on nationality for citizens of Sudan, South Sudan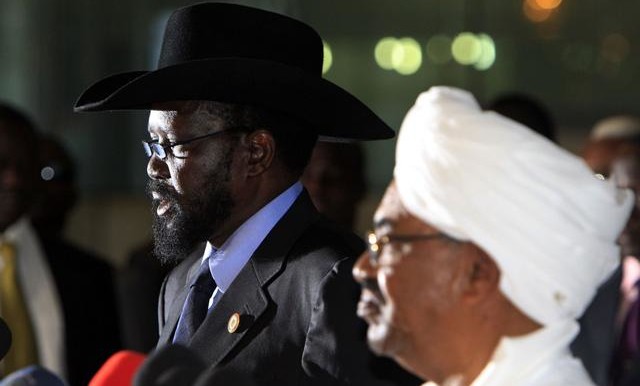 President Salva Kiir announced that his government has granted South Sudanese nationality to all residents of the country.
At a meeting in Aweil Kiir said he welcomes the agreement for Sudanese in the South and South Sudanese in the north to enjoy 'freedom of residence; freedom of movement; freedom to undertake economic activity; and, the freedom to acquire and dispose of property.'
The agreement was reached on Tuesday in Addis Ababa under mediation from the African Union.
In Khartoum at a meeting of the Council of Ministers chaired by president Omar al-Bashir, the government said it will begin arrangements for South Sudanese citizens following April 8.
The Council noted the nationality agreement reached with the South would pave the way for the next round of negotiations on the outstanding issues.
Sudanese foreign minister Ali Karti denounced critics of the deal saying they do not fully understand what has been agreed and said the agreement will be signed by the two presidents towards the end of March or at the beginning of April.
He said the demarcation of the border will follow in the next few months.