ADDIS ABABA -
22 Aug 2019
Addis meeting ends without final decision on states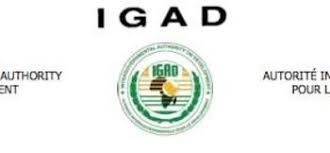 South Sudan's rival parties finished talks on Wednesday with little progress toward ending a deadlock over the number and boundaries of states.
The meeting came as the parties to the peace deal gathered in Ethiopia to find solutions to pending issues in the peace agreement. The meeting organized by the Intergovernmental Authority on Development (IGAD) was expected to recommend the way forward on the number of states and security arrangements.
"(IGAD) urges the Parties to continue dialoguing and consulting on the issue of the number and boundaries of states with a view to find a common solution, and report on the same to the next IGAD Ordinary Summit in mid-September," a communique from the IGAD Council of Ministers said.
The council recommended to the IGAD Heads of State and Government to convene face-to-face meeting of the top leadership of the parties to discuss and resolve outstanding issues.
The meeting, the council said, resolved that at least 50% of the 83,000 necessary unified forces should be cantoned and barracked, trained and deployed before the end of September.
The council urged the government of South Sudan to be transparent and put in place accountability mechanisms in the use of funds for the implementation of the peace agreement.
It also recommended to the Heads of State and Government to hold an Ordinary Summit of IGAD in mid-September 2019 to deliberate on and decide, among others, the status of South Sudan opposition leader Riek Machar.
The September 2018 deal followed a number of failed peace agreements, but has largely held so far, despite unmet deadlines.
Under the peace deal, opposition leader Riek Machar, along with four others will be appointed as Kiir's deputies. A new unity government is expected to be formed in November 2019.