Activist urges parliament to advocate for civil servants salary increment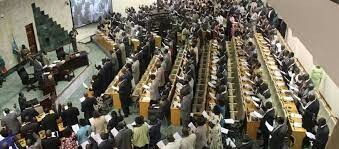 The Executive Director of the civil society Community Empowerment for Progress Organization (CEPO) Edmund Yakani, is appealing to the revitalized transitional legislative assembly to also advocate for salary increments for other civil servants.
The remarks came after the members of parliament passed the Emolument and Privileges Bill on Monday which once signed into law will increase their salaries to 800,000SSP an equivalent of $2,000 and grant them other financial benefits. MPs' salaries had remained stagnant despite the country's runaway inflation.
Yakani said it is a good move but urged the lawmakers to also advocate for the pay increment for other civil servants.
"I wish that this increase in the emolument of parliamentarians is linked also with civil servants salaries. This particular emolument has been passed recently by the parliament at the tune of 800,000 SSP for our parliamentarians, and remember our parliamentarians in size is big, the size of 660, so this means it is a big blow on the national budget," Yakani cautioned.
The activist further said, "We hope that they will stand up and promote transparency and accountability so that the resources that are available can be used for increasing other government officials' salaries like civil servants, teachers, medical doctors, and members of the enforcement agencies."
Speaking to Radio Tamazuj, the chairperson of the information committee in the national assembly Agany Deng said the bill now awaits the president's signature. 
"It will still pend until the president accepts it, if there is any objection or anything then it will come back to the assembly or if the President fails to sign it, it will become a law after three months. That is the process we are following," Deng said.
The chairperson of the ad-hoc parliamentary service commission, Gabriel Guot Guot earlier said the bill provides for the financial framework that defines and regulates emolument, allowances, and privileges for MPs.
Guot further noted that according to the bill an MP is entitled to a $50,000 car loan or its equivalent in local currency.