Activist urges Kiir, Machar to show political will on peace process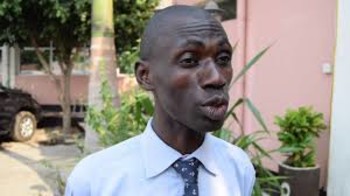 File photo: Edmund Yakani
A key civil society group has urged South Sudan's President Salva Kiir and rebel leader Riek Machar to show the political will for peace in the country.
Speaking to Radio Tamazuj on Thursday, the head of Community Empowerment for Progress Organization (CEPO) Edmund Yakani said the two leaders need to show commitment in political solutions.
"If there is no political will between the two sides, the implementation of the peace agreement will be very difficult, so the political will is very important this time round," he said.
South Sudan warring parties signed the cessation of hostilities truce in December last year in a bid to revitalize the peace process, but the government and rebels are still accusing each other of violating the signed agreement.