Activist urges global pressure to end South Sudan conflict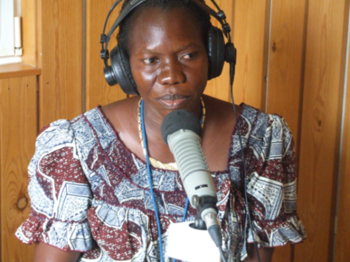 File photo: Betty Sunday
A South Sudanese women's rights and peace activist has urged the international community to put pressure on the rival leaders to create the political will for the parties to cease hostilities and make peace.
Betty Sunday, a member of the South Sudanese women's bloc and CEPO organization, told Radio Tamazuj on Tuesday that the warring parties have already violated the agreement signed on Cessation of Hostilities, Protection of Civilians and Humanitarian Access.
Sunday, who is also the executive director of Women's Monthly Forum organization, said the current violations of the agreement, few days after it's signing, undermine the genuine efforts to make peace.
Sunday said South Sudan women have lost confidence in the current leadership of the government and the opposition. She urged the international community to impose sanctions on South Sudanese leaders for failing to respect the signed cessation of hostilities agreement.
"The people of South Sudan are suffering from harsh living conditions. Women are subjected to violence and rape, while children are not going to school because of the ongoing war," she said.