Activist raises alarm over 3 street girls impregnated in Aweil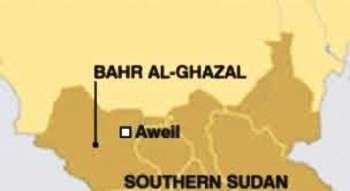 An activist has raised alarm over three street girls impregnated in the town of Aweil in South Sudan's Northern Bahr el Ghazal State.
Elizabeth Nyanut Angok, the Executive Director for Mother and Child Care (MCC), a non-governmental entity, told Radio Tamazuj on Monday that the impregnated street girls age between 14 and 16 years.
She expressed concern over the rising number of street children in the area. Nyanut said the three impregnated girls are among 25 newly registered homeless girls in Aweil, vowing to take legal actions against those responsible.
"Mother and Child Care, Ministry of Social Development, UNICEF and special protection unit are assessing numbers of all street kids and their challenges to find ways to address the problem," she said.
The activist urged the government to enact the child protection law and bring suspects to book.