Acholi peace dialogue ends with calls for peaceful approach to solve issues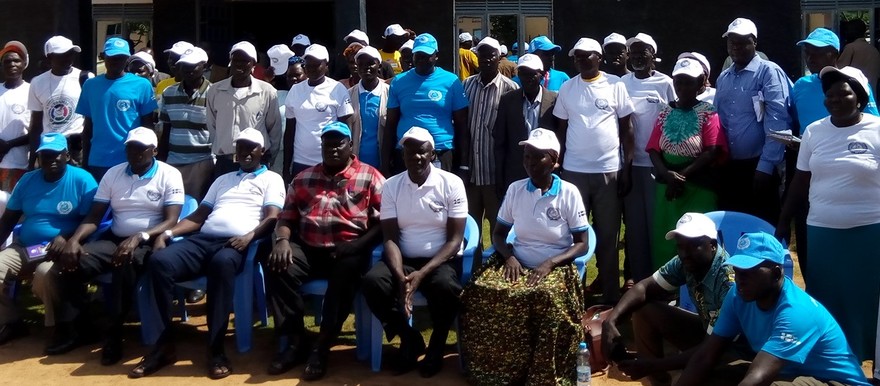 A peace dialogue among the Acholi people concluded in Magwi County of Torit State on Tuesday with calls for a peaceful approach to solve multiple issues affecting them.
Communities from the seven Acholi sub-regions of Magwi, Agoro, Omeyo, Panyikwara, Obbo, Parajok and Palwar gathered at Magwi County headquarters from Monday to discuss the challenges affecting the people and how to find solutions to address the issues.
During the meeting, communities cited cattle-related issues, land disputes and logging as major issues hindering peace in their areas.
William Ogihi Robert, an elderly man from Agoro payam, told Radio Tamazuj that communities in his area live in fear and that many people have gone to neighbouring villages and camps due to presence of cattle.
"The biggest problem affecting us is the issue of cows. The presence of cows in our area brought us a big problem. Our children are disappearing and sometimes women are beaten. Until now our people are scattered," Ogihi said.
Ogihi called upon cattle keepers to respect President Salva Kiir's orders demanding that farmlands in Equatoria region be evacuated.
Christine Anek Charles, a women representative from Ayaci County, decried the land grabbing and timber logging in the area.
She said the meeting resolved that all forms of internal land grabbing and logging be halted, unless it is approved by the community.
On his part, the chairperson for the Acholi peace committee, Joseph Obote Andrew said the community resolved that a boundary committee be formed to resolve issues relating to external borders.
"We have a problem. Other countries entered South Sudan's territory and we left this responsibility to the government of South Sudan and the international boundaries committee, but we will sit down as a community and see how to resolve our internal issues," Obote said.
Meanwhile, the chairperson of Torit State Peace and Reconciliation Commission, German Charles Ojok said the existence of cattle in Magwi County, despite several attempts by the population to evacuate them, is a political issue.
He urged the Acholi community to avoid pursuing personal interests.